Setting A Publishing Workflow
Article management is supported by a workflow that is used to manage the lifecycle of all Articles in the Knowledge Bases.
The Article State determines the lifecycle positioning of every Article.
Article States
The following are the Article States:
Draft: The article is new and has not ever been published.
Review: The article is has been routed for review.
Publish Schedule: The article is scheduled for publishing on a certain date/time.
Published:The article is the currently published version.
Expired:This version of the article was previously published but is not currently the Published version.
Archived: The article has been retired.
When a new version of an article is published, the currently published version is automatically moved to an Expired state.
Article Workflow
The following is the default Article Lifecycle definition.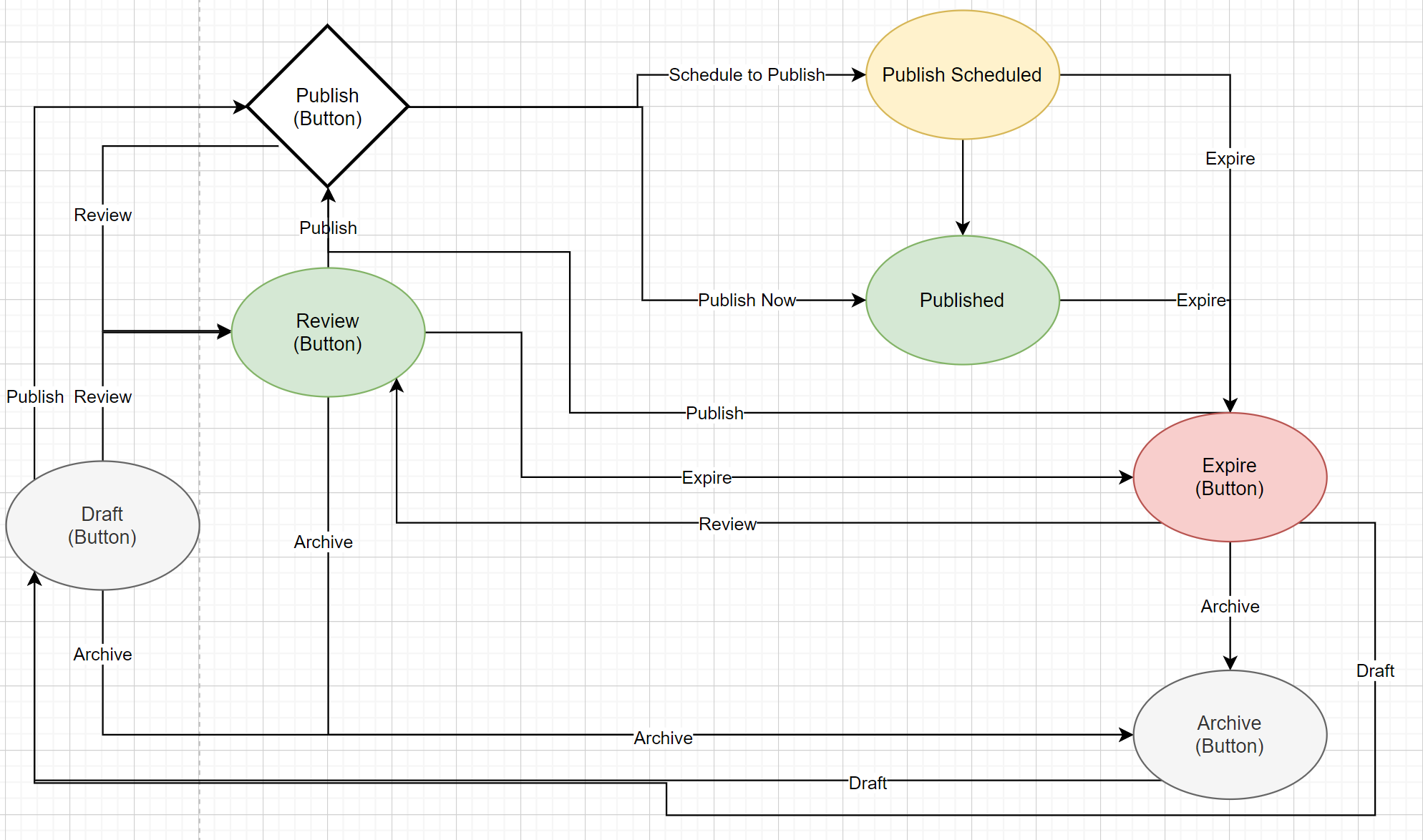 The Article Managers are responsible for determining whether an Article is required to go through a review process, or if the Article can be immediately published or updated in a published state.
---
Configuring Article Workflow
Navigate to Setup → Workflow

Сlick on the State to edit the Incoming and Outgoing transitions.


To edit a transition, double click the Name.


After editing the Workflow it needs to be initialized to apply the changes to the current articles. Click the Init Workflow button and confirm the action.

Related Articles