Audit Unauthorized Access
The Audit Unauthorized Access page displays the unauthorized access of a user's actions as a result of an attempt to access the AppBase functionality.
The data displayed in the grid can be exported by clicking the "Export" button. The result of the export will be in MS Excel format.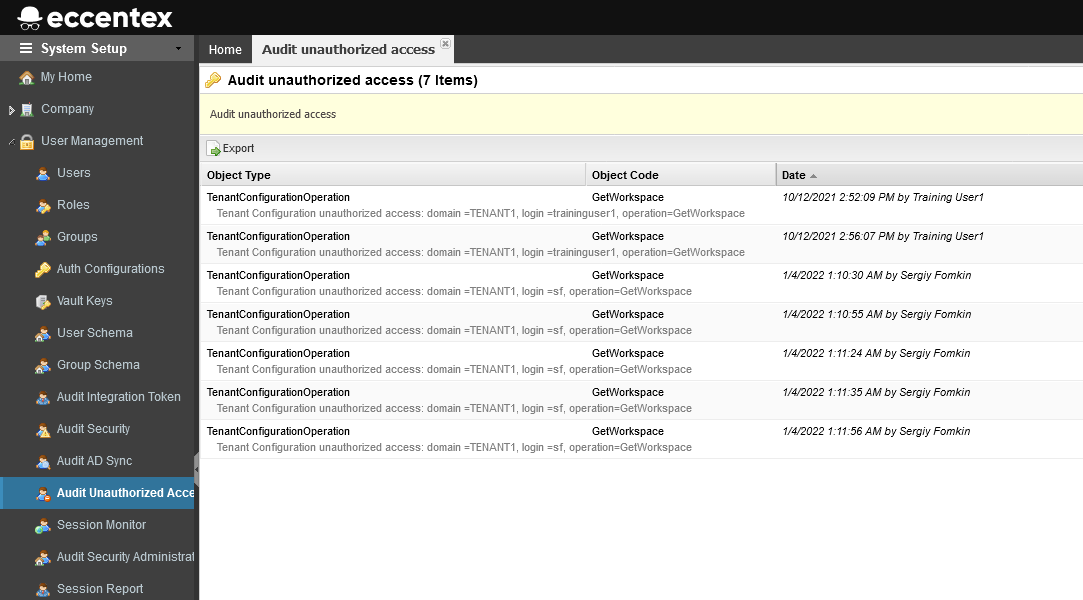 Column
Description
Object Type

A list of available values:

Rule
Dashboard
DashboardElement
DashboardMap
Page
Report
Menu
Administration Operation
Tenant Configuration Operation
Designtime Configuration Operation
Domain Configuration Operation
Resource Service Operation

Object Code
The name of the object to which the user tried to access
Date
The date of the Unauthorized Access event with the login of the user under which made the action

Info (grey text at the bottom of the record) displays information about the type of unauthorized access, the domain in which the event occurred, which user attempted to access, and what operation tried to perform.
Related Articles