Use Tenant Resources to store files that need to be referenced within your solution. These files are made available to all solutions within your tenant.
The user can see a resource directory with files that can be used by solutions. It has the ability to create a tree structure of the folders necessary for the work like renaming and deleting them. Users can upload, delete, copy URI and also download the files.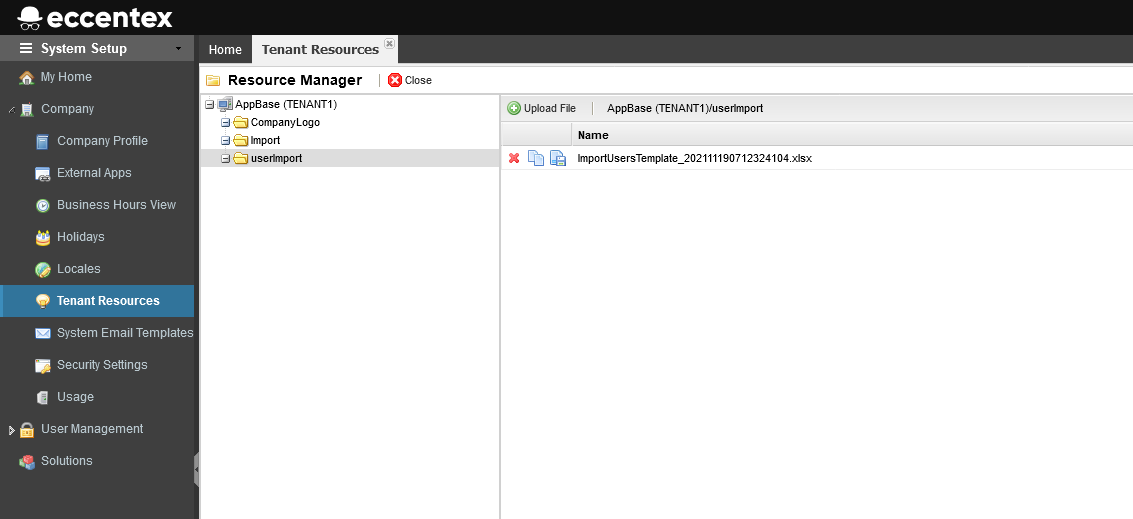 Tenant files validation is configured in Security Settings -> Tenant Resource Validation, where the user can specify a pattern, allow/deny a list of files, as well as limit their size.
---
Steps
On the top right, navigate to
→ Company Setup
On the left, navigate to Company → Tenant Resources
Right-click the folder you want to manage to see the options available (New Folder, Upload a File, Delete).

Related Articles