Advanced Email Routing (AER)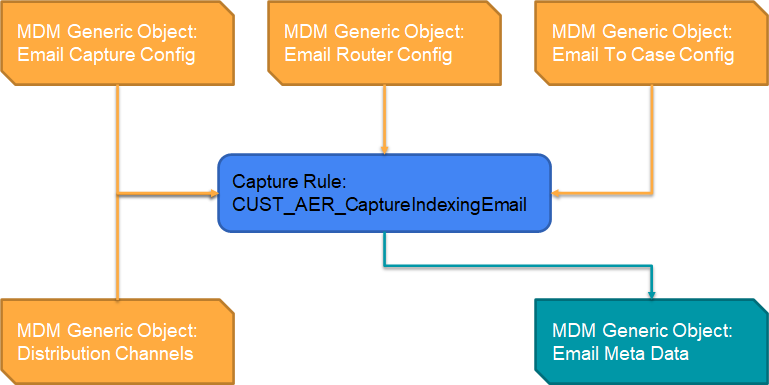 Advanced Email Routing provides a powerful configuration capability to manage emails along with your customer service processes. Business managers can define inbound email flows without having to depend on admins or developers to write complex scripts. Email flows use conditional logic to incorporate multiple business processes in one flow.
The primary Epic use case is to process emails with intelligent detection of certain email criteria which will direct how emails are prioritized and routed to an agent for review.
As part of the email workflow lifecycle, the overall use case includes sending various notifications to customers, front office agent interactions, back-office team's email notifications, and other shared party notifications.
Create your email-related business processes using Advanced Email Routing. Once you receive an email from a specified support email address, you can define actions to create cases and assign the cases to specific teams.
Features:
Configurable Advanced Email Routing rules via MDM Generic Objects
General configuration by email channels
Keyword or Regex detection
Advanced routing

Priority
Genesys Queue
Skills

Autoresponder
SLA based on rule detection
Duplication detection
Email monitoring enhancements
DCM SLA integration with AppBase Company Business Hours and Holiday configuration
ServiceJourney comes with a pre-defined Capture Channel called SJ Default Capture that converts incoming Emails to Email Cases. You can modify it or create a new one.
AER MDM Generic Objects